2011 Membership Open Days
On the 26th/27th March 2011
we would like to invite all prospective new members to the open day. There will be members fishing the lake to meet and greet you, and to give you their experience & knowledge of their time in the Talltrees membership "community". I have always felt it is best for any angler wishing to join Talltrees to meet those that they will come across whilst fishing at the lake. It is the members who give the true reflection of Talltrees. At the same time, members can help me decide who would fit into the "community".
It's not all about money or who has the latest gear. Our list is not a first come, first served basis. You have to feel that you will enjoy your time within our community and likewise our current members feel you will fit in well. Many of the members feel passionately about Talltrees, and are all great characters. So, if you feel that you would like to see if you would fit into the Talltrees community, without any obligation, please book a place on the open day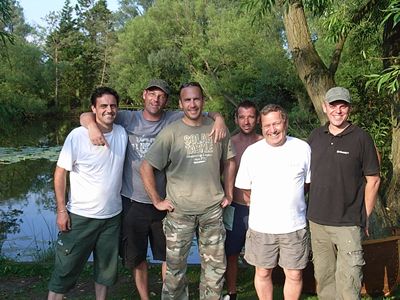 Some of the members with "Carpworld's" Simon Crow.